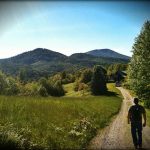 "Your purpose in life is to find your purpose and give your whole heart and soul to it. No one saves us but ourselves. No one can and no one will. We ourselves must walk the path." – Fake Buddha Quotes

Together, we're going to go from good to great to f*cking awesome! We're going to live the lives of our dreams, and experience the best that this life has to offer. Together we'll walk the path to greatness by fulfilling our mission and purpose in this world.
In order to unleash our ultimate potential, we're going to have to grow and evolve into the men, and women that will never give up on their purpose and missions in life. We must become the men, and women who know that they can achieve anything they put their minds to. We're going to have to adopt a higher level of drive, dedication, and determination.
If you want it badly enough, then choose it, and let's relentlessly go after it!
Continue reading