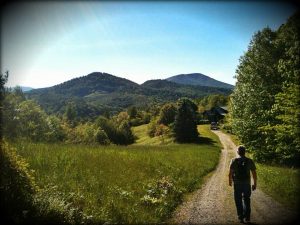 "Your purpose in life is to find your purpose and give your whole heart and soul to it. No one saves us but ourselves. No one can and no one will. We ourselves must walk the path." – Fake Buddha Quotes

The reality of our current culture and state of society is that in order to survive we must have water, food, shelter, and our own preferred lifestyle comforts. In order to meet these demands of survival we need a certain amount of money or 'means of exchange' to secure them.
Unfortunately, the basic necessities of life aren't given to us freely… or are they? (Air, Water, Sunshine, Vegetation, Love) Okay, well maybe some very important ones are provided to us by the Universe. Yet, we still need some cold, hard cash to purchase the good things in modern society. 😉
For most of us, that means defaulting to a JOB. (Just Over Broke). Deep down, I believe, that we'd all like to get paid to do what we love and enjoy! Myself included, and that's why I've started this website.
Read on to Unleash Your Ultimate Potential...