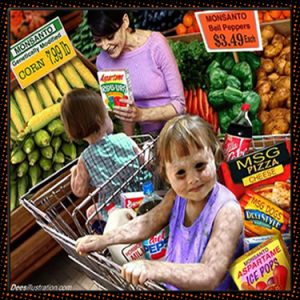 "The FDA purposely does not require labeling of GMO food, since no one who understands the issue would ever purchase it. This makes it all the more difficult to locate healthful food." – Byron J. Richards
Ever wonder how many products in your favorite grocery store contain GMO ingredients?
If you're anything like the average consumer – then probably NOT! And that's exactly how these corporate food conglomerates want to keep it.
The big marketing brains behind these companies know that you will be utterly shocked and repulsed to learn that MOST of the food products they are selling to you and your family are loaded with genetically modified ingredients; ingredients that have been banned in many other countries.
Read on to Unleash Your Ultimate Potential...