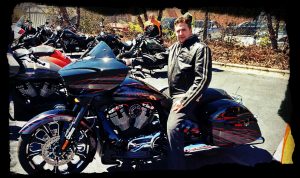 "Victory is reserved for those who are willing to pay it's price."
– Sun Tzu
After attending the awesome Victory Motorcycle ride this past weekend, I started to think a lot about VICTORY. Not only victory, but the high price of victory…. and I'm NOT merely referring to the cost of the sweet bikes you'll see featured in this article…
What I'm talking 'bout is the price we have to pay to be victorious in life!
We all want to live the dream; to be successful in every aspect of our lives. We all want the beautiful, loving wife or strong, loyal husband, the luxurious home, the sweet, pimped out ride and the lean, hard physique of an awakened warrior or goddess.
We ALL want it (or some version of it)… yet only a small percentage of us will ever make it our reality!
Read on to Unleash Your Ultimate Potential...